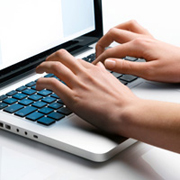 Investigator Calls for New Law
Saturday, Mar, 10, 2018 04:33PM
The mishandled prosecution of late Alaska Senator Ted Stevens has spurred calls for a new law regarding critical evidence, most recently from a special investigator who looked into the case. Stevens was convicted in 2008 for lying on his legal disclosure forms for failing to report a gift from an oilfield services company.
Henry Schuelke's findings may greatly affect the court system and how those earning an online criminal justice degree or doctorate degree work in the future. He recently presented his findings to the Senate Judiciary Committee and called on lawmakers to adopt legislation that would bar prosecutors from withholding critical evidence from defendants.
Schuelke's 500-page report came from his study of thousands of pages of documents and interviews with many people who were involved with the case.
The U.S. Justice Department failed to supervise the prosecution team in the case, which led to the judge's dismissal of Stevens' conviction, Schuelke said. He said the prosecution was so motivated to win the case that they purposely withheld evidence.
"I have great concerns about this case," Judiciary Committee Chairman Senator Patrick Leahy told USA Today. "What happened in the Stevens case should not happen again, whether the defendant is prominent or an indigent defendant."
His report also said the prosecutors allowed the star witness to give false testimony before the jury, which later found Stevens guilty of seven counts of lying on disclosure statements. The committee asked Schuelke if he believes the prosecutors should be held criminally responsible for the botched case, but he said that is up to the Justice Department.
Stevens was killed in a plane crash in 2010, the year after losing a re-election bid that was marred by the corruption charges. He began his career as a legislator in 1968 and was, for a time, the country's longest-serving senator.