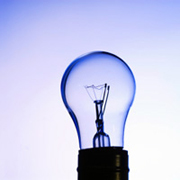 Kansas-based School Offers Online Criminal Justice Degree
Saturday, Aug, 31, 2019 01:51PM
According to the U.S. Bureau of Labor Statistics, job opportunities for professionals in criminal justice fields are expected to increase over the next several years. Those who wish to launch careers in this growing field may want to consider earning an online criminal justice degree.
Working degree seekers who wish to enroll in higher education can benefit from the flexibility of web-based academic programs. In an effort to accommodate nontraditional students, officials from a Kansas-based college recently announced the launch of an online bachelor's degree in criminal justice. This offering was designed for working professionals who wish to advance in their careers and improve their job skills.
The coursework, which can take fewer than two years to complete, provides students with an opportunity to become leaders in their field. Graduates of this program can pursue careers as paralegals, criminologists and law enforcement officers, among others.
The president of the school said in a statement that the demand for online degree tracks continues to increase as more individuals seek higher education. He added that the program was created to meet the career requirements of the industry.