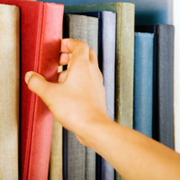 New Building Adds to Education
Friday, Dec, 20, 2019 03:47PM
A New York City college recently debuted its new state-of-the-art building aimed to accommodate the growing number of students earning a criminal justice degree. The criminal justice college's goal of "educating for justice" will be more easily realized with the new 14-story, 625,000-square-foot building, its president said.

"That demand has led to a re-imagining of our core curriculum, development of educational partnerships, targeted increases in faculty hiring and an emphasis on faculty and student research," he said. "This new integrated campus will prove a fitting venue, as the college advances its distinctive mission."

In addition to standard classrooms and areas for social and academic functions, the building will have a mock courtroom, smart classrooms, simulated emergency management laboratories and a 9/11 memorial that honors the 68 people with ties to the college who died in the attacks.

The United States' need for more criminal justice positions is growing with the rising population. The industry is expected to see an 11 percent increase in job opportunities by 2016, the U.S. Bureau of Labor Statistics said.