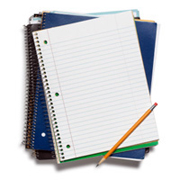 New Jersey-Based School Plans to Add Online Criminal Justice Degree Program and Others
Thursday, Aug, 8, 2019 02:48PM
Officials from a New Jersey-based university recently said that they will strive to increase student enrollment in their college programs online, Campus Technology reports. While the school currently has about 10,000 students, it aims to expand to 32,000 by 2025 by increasing its web-based course offerings.
Using Pearson eCollege technology, the college hopes that it can begin to offer two-year degree programs that can be completed by taking exclusively online classes. Previously, the school provided only individual web-based courses for students who were completing campus-based degrees.
School officials hope that one of the first courses they can offer is a criminal justice degree program, according to the news outlet. In the future, students will also be able to take online courses towards a homeland security degree and a computer science degree.
According to a 2010 study by Eduventures, more students are deciding to complete their entire degree online, as opposed to taking individual web-based classes. Between 2001 and 2009, the number of students who were enrolled in a cyber course of study increased by 832 percent, rising from 229,363 to 2.1 million people.