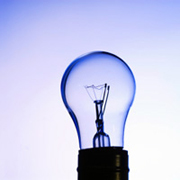 Online college begins internet education with its informational, virtual open house
Thursday, Sep, 12, 2019 03:58PM
When students are researching options for online degree programs, they sometimes are unable to attend informational events in person, due to conflicts of scheduling or distance. An accredited college based out of New York State is planning an informational program where student can ask questions online via live chat on the school's website.
Experts from the institution will be available to inform student about various aspects of the programs offered, such as enrollment fees and career services. Representatives from the financial aid offices will be online specifically to help prospective participants understand the array of options that can fund their degree.
Members of the military can speak with the military relations manager who may explain the special advantages or benefits of a degree to those who serve the country. Spouses of soldiers can also utilize this informational avenue.
There are five different bachelor's degree programs, including offerings in criminal justice and healthcare. The college also has about a dozen associate's degree options as well, such as courses of study in accounting, business or paralegal studies.