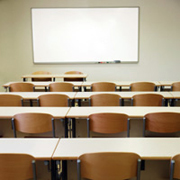 Online college degrees can help students launch careers in criminal justice
Saturday, Jul, 14, 2018 08:17PM
As wrongdoers continue to harness technology and science, the demand for criminal justice professionals who are abreast of emerging trends is expected to increase. As a result, individuals who have earned certifications such as a cyber crime degree may see improved career prospects.

Fortunately, many campus-based and online schools have recognized the need for professionals in this field and created degree programs that can help students launch lucrative careers. While the Bureau of Labor Statistics (BLS) reports that police officers and detectives are typically required to complete one to two years of college-level coursework, individuals who wish to move up in their departments quickly may want to consider earning a bachelors degree.

Those striving for management positions may be more likely to receive promotions if they earn an advanced degree, such as a masters of science in criminal justice and public safety. Students who are pursuing this course of study may take classes in risk analysis, crisis management and special topics in terrorism, disaster preparedness, violent behavior, problem-oriented and community policing as well as contemporary corrections issues and crime prevention.

Individuals who complete a similar program at a campus-based or online college can gain the skills they will need to land high-profile positions in the criminal justice industry.