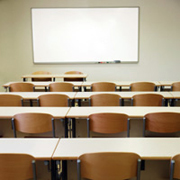 Oregon Reconsiders Prison MO
Sunday, Feb, 2, 2020 06:26PM
State prisons remain overpopulated, and the costs of keeping inmates continues to be astronomical, leading many to reconsider how they sentence and jail people. In Oregon, students who earned a criminal justice degree or online criminal justice degree could carry out different standards, as a panel recently recommended that the state spends more money on alternative programs to jailing.
"We can't control crime just by slowing the growth in corrections," said Craig Prins, executive director of the Oregon Criminal Justice Commission who is helping the panel draft its report. "There has to be investment in better programs at the local level."
The Commission on Public Safety report is expected to be released next week, as Governor John Kitzhaber was scheduled to receive the report on December 30. The report suggests supervision of Class C felons and the improvement of reentry programs for inmates released to their communities.
The state's billion-dollar prison system is expected to add 2,000 inmates by 2020, which would call for an additional $608 million to house the prisoners.