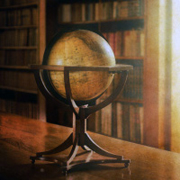 Report Highlights Big Need for Cyber Security
Saturday, Mar, 17, 2018 04:50PM
Google, Skype, LinkedIn and popular video games were among the top 10 most threatened parties on the internet in March, according to GFI Software's recently released VIPRE Report. Spam attacks and emails with hidden malware claim to be from these well-known brands, tricking users into unknowingly downloading malicious software onto their systems.
One attack that used Google as a way to lure users said its "Google systems" detected viruses on victims' computers and took them to an application laden with a virus. Another damaging attack in March was a barrage of spam emails with false announcements from "Google Pharmacy." These risky yet common attacks highlight the need for more workers to earn a cyber crime degree or online cyber crime degree.
"Taking advantage of the notoriety of companies, celebrities and major events is a tactic cyber criminals continue to use because it works," said Christopher Boyd, senior threat researcher at GFI Software. "They know that internet users are bombarded with countless emails every day, and these scammers prey on our curiosity and our reflex-like tendency to click on links and open emails that look like they're coming from a company we know and trust."
Some LinkedIn users received fake invitation requests and reminders that directed them to a website with a virus that infected users' machines with Cridex, a Trojan that previously has attacked banks, social networks and CAPTCHA tests.
Because of the potential harm these attacks can levy, many organizations and agencies are focusing on catching the criminals who run botnets. Law enforcement agents and industry groups have partnered to raid offices and take control of servers and web addresses linked to a large cyber crime network. Some believe this approach may stop cyber criminals and prevent them from going elsewhere on the web to start new botnet rings.