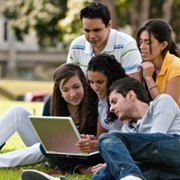 Seattle Police to Get Improvements
Sunday, Mar, 11, 2018 02:55PM
In an effort to boost its reputation and improve operations, the Seattle Police Department will undergo 20 changes in the next 20 months, which were recently outlined by Mayor Mike McGinn. The move, which is in response to a U.S. Justice Department investigation of the department, will affect all who work there, including those with a criminal justice degree.
McGinn said the proposal includes responses to the Justice Department report, as well as new initiatives that go "far beyond" the federal agency's recommendations. However, he added that the department may not stop at 20 and will do anything to make sure it's "professional, accountable, effective and fair."
Among the changes related to reform management of public demonstration that individuals with an online criminal justice degree may need to know, include: a new written protocol that focuses on peacekeeping, conflict avoidance, segregation and arrest of disruptors, enhanced communications, and rapid intervention when necessary.
The executive director of the state's department of the American Civil Liberties Union said it is pleased with the efforts of the department and the mayor, and it urges them to call on the Justice Department to monitor their effectiveness.
"We urge the city to speedily negotiate a consent decree with the DOJ that will include a monitor and court oversight," Kathleen Taylor said in a news release. "Seattle cannot solve the longstanding problems of SPD culture and accountability without that assistance. A consent decree is critical to ensure that reforms are thoroughly implemented and are sustained for the long term."
The SPD has become under fire from federal officials since the fatal August 2010 shooting of a First Nations woodcarver. Estela Ortega, executive director of El Centro de la Raza, one group that called for the Justice Department investigation, announced the changes along with the mayor and Chief John Diaz at a recent news conference.