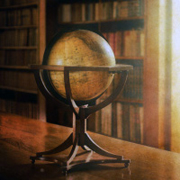 Shoplifting Spikes During Holidays
Tuesday, Jan, 14, 2020 05:40PM
The continued struggles of the U.S. economy have resulted in a surge in shoplifting during the holiday season, but the most frequently stolen items aren't flashy devices like iPhones or tablet computers.
A surprising report from Adweek found that filet mignon, liquor and electric tools were the most-stolen items, followed by the iPhone 4 and Gillette Mach 4 razor. Students who earn a criminal justice degree may find that upon starting a career in the field, the holidays may be one of their busiest times of year, as many retailers make 20 to 40 percent of their annual sales during this time.
"The economic environment has led to stealing for need-based purposes," Johnny Custer, director of field operations for Merchant Analytic Solutions, told Adweek. "Most shoplifters simply succumb to temptation. But add a sense of desperation because of the economy and holiday pressures, and you have the recipe for theft soup."
Shoplifting is up 6 percent from 2010, and some experts think 2011 will set a theft record. One in every 11 people who walk into a store are likely to walk out with at least one unpaid item, resulting in $119 billion in losses in 2011, Adweek found, which is 1.45 percent of total sales.
Last week, police arrested a woman, her fiance and juvenile son, who allegedly went on a three-state shoplifting spree at 91 toy stores, netting about $35,000 in stolen merchandise. Police said the trio kept track of the items on a list of stores and their addresses, and they placed two checkmarks next to stores they hit twice.
"I would love to put a positive spin on this and have many items go to worthy causes," Ross Township, Pennsylvania, police Sergeant Benjamin Dripp said.
Rounding out the top 10 list of most-frequently stolen items are Axe deodorant and body washes, apparel from Polo Ralph Lauren, Let's Rock Elmo, Chanel No. 5 fragrance and Nike shoes.
Some may be surprised at the common household items on the list, but supermarkets and grocery stores are the most popular venue for theft. In fact, from 2009 to 2011, the loss rate for "luxury meat" rose by 21 percent, according to Adweek.
Also last week, Colorado police arrested two men who were suspected of stealing about $600 worth of toys from a car parked in Colorado Springs. As the men were driving from the scene, they crashed, leading police to find the stolen goods.