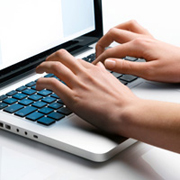 Study Details Immigration Criminal Justice
Monday, Feb, 10, 2020 05:36PM
A recent study by Cardozo Law examines the clinical legal education that students earning a criminal justice degree or online criminal justice degree may receive when learning about illegal immigration law. The results may change what students learn in the future.
In "Accessing Justice: The Availability and Adequacy of Counsel in Immigration Proceedings," immigration judges said that 33 percent of immigrants in deportation cases have received "inadequate" legal assistance from mid-2010 to mid-2011. The report, which was published in the Cardozo Law Review journal, said another 14 percent received "grossly inadequate" assistance.
"We began this effort with an intuitive sense of the scale of the problem," the report said. "The numbers sadly bear out that intuition in the starkest form."
Some lawyers are poorly prepared or make poor arguments, others fail to present key witnesses or evidence, and some don't show up to court dates, The New York Times said, citing the study. Judge Robert A. Katzmann said a big problem is predatory lawyers, hired by people who don't speak English and aren't familiar with immigration law, the newspaper said.