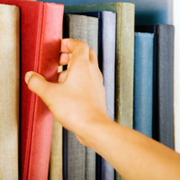 Studying abroad may help students land homeland security jobs
Saturday, Nov, 17, 2018 02:06PM
Due to events such as the recent discovery of accused Russian spies on U.S. soil, homeland security has become an emergent issue. As a result, individuals who wish to enter this field may want to consider gaining a better understanding of the inner workings through study abroad programs.

While many undergraduate courses of study allow students to spend a semester in another country, many masters programs are beginning to give their students this opportunity. For instance, an Iowa-based school recently welcomed graduates of an MBA program that was held in Italy.

The Press-Citizen reports that individuals in this course of study lived and work together in an Italian monastery for several months. After working full-time during the week, these degree seekers attended eight hours of class on both Saturday and Sunday.

Individuals who complete similar programs may prove to be valuable government employees, as their experience working in a foreign country could prove beneficial if the U.S. encounters problems with that nation.

According to the Bureau of Labor Statistics, careers in homeland security include Border Patrol agent, emergency management director and analytical chemist.