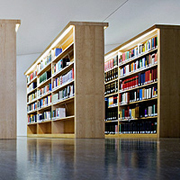 Texas Victims' Fund Faces Shortage
Friday, Mar, 23, 2018 04:41PM
Experts who received a criminal justice degree or online criminal justice degree are dealing with a financial shortage of Texas' victims' fund. Court fines and fees in the state have decreased, causing the budget shortfall, they told lawmakers August 16.
The Crime Victim Compensation Fund distributed $75.5 million in 2011, but a 3 percent decrease in state revenues will leave it with just $2.7 million at the end of fiscal year 2013, said First Assistant Attorney General Daniel Hodge, according to The Associated Press.
Criminal convictions in the state have dropped due to the slow economy, which has led many law enforcement agencies to cut back on patrols and activity. A statewide roundup of outstanding warrants by law enforcement officials, who also are working to improve collection rates on outstanding fees and finds, is helping boost funds, but Hodge said it won't be enough to meet victims' needs.
"I don't think collections alone, to be frank to the committee, will resolve the long-term shortfall if you want to continue funding at existing levels," he warned.
Texas legislators also had to cut $15 billion from the state's budget spending in 2011 due to the slow economy, and another shortage is expected in 2012.
The Crime Victims' Compensation Fund, which collects money from convicted offenders, was established by the Texas Legislature in 1979. The fund is to encourage crime victims to participate in the apprehension of criminals and reimburse them from expenses related to the crime.
For example, rape victims would receive financial assistance from the fund to seek counseling from a rape crisis center, Torie Camp, director of the Texas Association Against Sexual Assault, told the AP. However, just 18 percent of those victims report the crime to law enforcement and therefore are unable to receive funding for counseling.