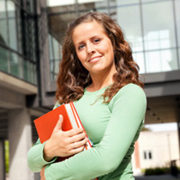 Undergraduate and Online Master's Degree Education Can Be Useful For Criminal Justice Professionals
Saturday, Aug, 10, 2019 03:26PM
According to the Bureau of Labor Statistics (BLS), education is very important to individuals who have criminal justice careers. For example, police officers and detectives are usually expected to continue their training throughout their careers, whether it is through police department academies, regional centers or college programs online.
Completing higher education can also help a criminal justice professional become eligible for more competitive jobs, such as a federal agent. The BLS reports that these individuals need at least a bachelor's degree. For the FBI in particular, candidates must have either an undergraduate credential and three years of work experience, or a graduate degree and two years of experience.
Similarly, individuals who want to work for the Federal Bureau of Prisons need to have at least a bachelor's degree, according to the BLS. Many state and local corrections agencies also prefer candidates who have college experience.
In order to make it easier for criminology professionals to complete this useful education, many institutions across the country offer online criminal justice degree programs. For example, officials from a Georgia-based school recently announced that they will now offer students a web-based master's degree in criminal justice.
University officials said that because the program is online, it will make it easier for current law enforcement professionals and military members to earn an education, as these individuals may work odd hours or be stationed abroad. Using this web-based course of study, people can access class materials whenever they want and complete work on their schedules.
The degree program will also strive to give law enforcement professionals a more international approach to their education by requiring them to take at least one global crime course and other optional electives in international affairs.
A Minnesota-based university also recently adopted two similar online master's degree education programs in criminal justice. Academic officials from this university said that advanced credentials are becoming increasingly important for individuals in this field as professionals are now required to have technological skills as well as the ability to analyze policies.
The two new master's programs include criminal justice as well as criminal justice leadership and management. Both courses of study will emphasize technology and how it can be used in policing.
Students who pursue an online criminal justice degree from this school also have the option of completing a specialization in areas such as emergency management, terrorism, mediation, homeland security policy and policy analysis.