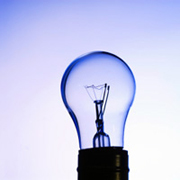 University to offer online paralegal degree in Indian law
Wednesday, Jul, 3, 2019 07:19PM
An Oklahoma-based college will offer a new online paralegal degree beginning in August 2011.
The school recently announced that the program, which is a master of jurisprudence in Indian law, is pending approval from the American Bar Association. The online paralegal program will be designed to accommodate professionals who work in tribal governments and businesses.
Furthermore, the online master's degree education can benefit lawyers who are looking to expand their practices in order to serve Native American clients. The 30-credit-hour curriculum will allow scholars to study with the top professors in the field of Indian law.
Students who wish to explore the broader aspects of American law may consider enrolling in an online criminal justice degree program.
According to the Bureau of Labor Statistics (BLS), the number of job opportunities for lawyers is expected to increase by 13 percent over the next seven years. Although the requirements vary by state, most lawyers must obtain a four-year degree and attend three years of law school
As of May 2008, the average salary for professionals in this field was $110,590 per year, the BLS reported.