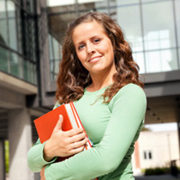 New criminal justice program offered online by military school
Tuesday, Aug, 1, 2017 04:31PM
Limitations due to career and personal responsibilities may have nontraditional students feeling unable to go back to school. Fortunately, one accredited university in South Carolina has made the academic process simpler by adding a bachelor's in criminal justice degree online that can be completed at the convenience of the student.
The well-rounded program aims to educate enrollees about the criminal justice system and prepare them for a future occupation in the field. Areas that will be concentrated on include causes of criminal intent, crime in a social context and how crime-related agencies perform their required duties.
General education classes can be taken through a connected school, and the criminal justice degree may be finalized at the primary institution. Most of the classes pertain to the major, making this specific program specialized in educating student on their specific concentration.
Classes may be taken at night or on weekends, offering additional flexibly for busy students. Some courses are consolidated into one day a week, which can help ease scheduling conflicts as well.