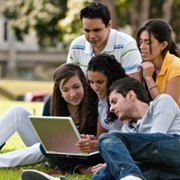 University in Arkansas Introduces Online Bachelor 's Degrees
Monday, Aug, 7, 2017 03:29PM
Students looking for a simpler way to attain a degree in higher learning can now enroll through a new program online, offered by an Arkansas-based university.

The bachelor of science in interdisciplinary studies, or BSIS, offers three different categories, including criminal justice, technology and communications.

There are options for transferring credits completed by other programs, especially if an associate's degree has already been earned. Some credits can also be put towards military advancement or counted as job experience.

Grants and scholarships can help subsidize the expenses, and those who are financing the courses themselves are welcome to pay class by class. In connection with the state supporting higher learning attainability in Arkansas, there is an opportunity to have the first class fee waived for all new students.

Representatives of the institution say that by introducing online-only degree programs, they are expanding their student-base to individuals who may already have a full-time career or live far away from campus. Currently, the online BSIS is only available to in-state residents; however, there are plans to include students nationwide.