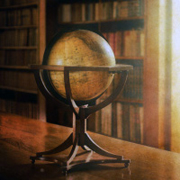 Criminal justice degrees can be completed swiftly when finished online
Tuesday, Aug, 8, 2017 02:16PM
Obtaining a criminal justice degree can be the starting point of an exciting career path geared towards the protection and knowledge of law. As new college programs online are being introduced regularly, it may be easier than ever to earn a degree in this field of study. Recently, two accredited universities have introduced flexible curricula for completing online courses in criminal justice.

The Board of Regents, based in Louisiana, has been working on its website, which provides information and guidance to adult students who wish to continue a previous degree program that they have already started, reports the Associated Press. More than 20 universities and colleges have joined forces through this pioneering plan, which is offering coursework for various degrees through the web.

The connected institutions allow for easy credit transfer among various universities and community colleges in state, so students are able to create a class schedule around other responsibilities. The program was established three years ago, but is recently undergoing a process to streamline its goals and best assist students who wish to earn their online degrees with ease.

Most of the online classes are accelerated, which means that they condense learning time and allow for quicker completion of the coursework. There are different aspects of the program that cater to the needs of a diverse student body, such as those who would like to complete the credit requirements for their degree. So far, the innovative program has graduated more than 400 students since its inception.

Professionals who are advocating for this plan say they hope the collaboration with several Louisiana-based colleges will encourage nontraditional students to complete their higher education goals and contribute their skills to the workforce. Statistics show that more than 600,000 residents who are living in-state have completed college coursework, but have not finished their degree.

Another institution, in Texas, made acquiring a degree in criminal justice simpler by offering new classes online at various times to work around students' current careers and duties, reports the San Antonio Business Journal.

The assignments in this program can be completed at the student's own pace. Coursework can be completed at various times to work around the existing students' schedule. Discussions with fellow classmates are also done through the school's web-based forum. Students have the option of taking various programs, ranging from criminal justice to business degrees.