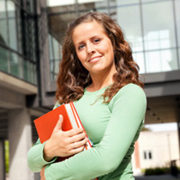 Accredited college will host webinars to educate students on the benefits of social media
Thursday, Aug, 17, 2017 03:24PM
Not only do many college programs online use the latest technology in class to connect their non-traditional student with their fellow peers and professors, many of these institutions are using other web platforms to best reach non-traditional student through the internet. One accredited university based out of New York state will be offering webinars on utilizing social media in a professional setting in addition to their regular degree programs.
The institution has five distinctive bachelor's degree programs. Among the popular choices are criminal justice, business and information technology (IT). In addition to the bachelor's degree courses of study, the university offers an additional 11 associate's degree programs, as well as several other certifications.
Students who are in any of these courses can attend the upcoming webinars offered by experts at the school. Prospective students and anyone else looking for information about online networking are encouraged to partake in the events. Professors and career coaches will offer their expertise to students across the country using the internet on how to best use social media to help in their future careers.
The first will focus on what is appropriate and effective for social media in regards to networking and branding oneself for their job. For example, platforms such as Facebook can help a student majoring in IT find news about companies that may be hiring.
Another following webinar will focus on LinkedIn, which is a social media websites that concentrates on individuals' professional connections. This site allows students and those already starting their careers create profiles that are designed like resumes to be viewed by colleagues and potential employers.
Experts stress that although students may feel comfortable using social media, there is a significant difference between communicating with friends and finding potential job opportunities. The webinars plan to advise attendees on how to separate these two factors in social media to ensure the websites are being used properly.
This college hopes to educate current students and potential enrollees though these special webinars. The webinars' design will be based off of the features already used by the internet classes offered by the school.
According to B2B Guide to Social Media, 11 million additional users signed up for Facebook in 2011. More than 150 visitors go to the site in a 30 day period. This demonstrates how powerful a source a social media website may be in networking for a future career.