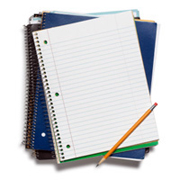 New Efforts for Online Degree Program Research to Commence This Year
Tuesday, Aug, 15, 2017 04:45PM
The education system is rapidly evolving to accommodate the ever-growing demand for college programs online. A wide array of degrees are available via exclusive online coursework, including criminal justice, nursing and business. In order to observe the quickly changing industry, U.S. News and World Report has begun to gather data from hundreds of accredited universities across the country.
The planned list will include colleges that focus their efforts mostly towards online learning for bachelor's degrees, as well as traditional schools that present undergraduate opportunities that are at least 80 percent attainable through the internet. All institutions, whether they be private or public or will be included in the surveys and research.
The organization will also document graduate programs in five separate categories, such as information technology, education and engineering.
According to the Sloan Survey of Online Learning, in 2010 almost one-third of students were taking at least one college course online. Many of the participating institutions say the call for accessible education in increasing due to uncertain economic times.