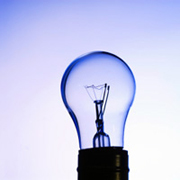 School Experiences Influx of Campus Students, Suggests Online Programs
Monday, Sep, 25, 2017 04:33PM
Universities are gearing up for the upcoming academic year nationwide. Many are experiencing record numbers of students, which may be partly due to the growth and expansion of innovative online degree programs. For example, an accredited institution based in Illinois is experiencing its highest enrollment numbers ever, both on campus and through its online offerings, reports TribLocal.
The vice president of enrollment at this school said he feels the increase is due to the affordability and flexibility of the offerings to both campus students and non-traditional co-eds. Due to the boost, some freshmen have had to be put on a waiting list, which is a first for this institution.
Students who may not be able to attend schools on campus can look into other means of achieving their educational goals, such as utilizing online classes.
This school has both traditional campus offerings plus an extensive catalog of college programs online. According to the institution's website, the criminal justice program is top-notch and prepares students for various opportunities, including jobs as police officers, detectives or administrators. Coursework includes topics such as ethics, critical thinking and human rights - all of which can enhance a student's knowledge and prepare them for a successful career.