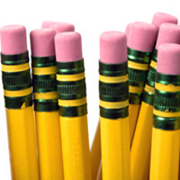 Georgia College Offers Simple Solutions for Transferring Online Credits
Saturday, Sep, 23, 2017 05:57PM
Sometimes non-traditional students hesitate to complete their unfinished degrees through college programs online because they may think transferring past credits is difficult. However, several institutions are working towards making this process simpler.
Recently, an accredited college based in Georgia introduced two new associate's degree programs to their repertoire. These courses of study are geared towards students who wish to use this credential to earn a bachelor's in the future. The offering is also designed to allow for easy transfers of credits earned from other institutions.
Professors from the school said that this new initiative will open doors to non-traditional students so they may not waste past efforts or course credits. The program keeps coursework flexible and varied so individuals have an myriad of options for completing their classes and eventually bettering their careers.
The school has an array of online programs that students may choose from, including criminal justice, accounting and paralegal studies. There are more than 100 online programs available at this institution to students throughout the world who have internet access and wish to complete their degree.