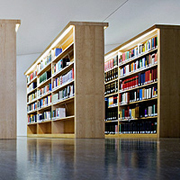 Criminal Justice Reform Spans the Country
Saturday, May, 5, 2018 04:58PM
States across the country are reforming their criminal justice policy to accommodate for increased crime, overpopulation and expensive prison costs. Students earning a criminal justice degree or online criminal justice degree may have new policies to learn after some states increase policy enforcement.
In Pennsylvania, the state Legislature passed and Governor Tom Corbett is expected to sign a bill that would increase the opportunities for criminals to pay their time in different ways. The state's prison system in 1980 cost $11,400 to house 8,200 inmates, and in 2010 it cost the state $34,200 to hold 51,270 inmates. Officials believe enforcing community work and outpatient treatment for nonviolent offenders will create more space in prison and cut down costs.
In five years, the bill is anticipated to chop $350.7 million from Pennsylvania's corrections budget. On July 1, Georgia legislature passed a similar bill.
According to The Huffington Post, a new state implemented package in Georgia will provide $10 million to drug courts that focus on keeping people in treatment and sober. By using this new option, referred to as an accountability court, the state will create different levels of severity of a crime. Although the state will begin with spending, officials estimate the return on the investment in the next five years will add up to $264 million in savings.
As a part of a national criminal justice reform, Georgia and other states involved believe these new standards will increase public safety, decrease the population in prisons, decrease spending and free up public dollars for educational and social programs that benefit the community.
Illinois is one state cracking down on criminals by enforcing a code that will be more strict toward criminals trying to flee the state, country or county. After an investigation by the Chicago Tribune, investigators found holes in the criminal justice system that would allow criminals that flee the country to remain free even if officials are aware of where they are located.
"It is my duty to keep the people of Illinois safe and ensure we have a sound criminal justice system," Illinois Governor Pat Quinn said. "This legislation will prevent criminals from evading punishment and help us bring them to justice."