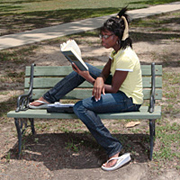 Now is Perfect Time to Start Law School
Thursday, May, 24, 2018 06:07PM
Students seeking a criminal justice degree or online criminal justice degree should know that many experts agree that now is a great time to apply and attend law school. Schools across the country are looking for more students who wish to pursue a degree in law, and many are offering more scholarships, according to the Huffington Post.
Two years ago, statistics show a 25 percent decline in applicants to law school and officials are now saying the forecast is looking optimistic for students. Applicants are able to negotiate price now more than ever, which is allowing more students to enter schools that may not have had the funds to do so before.
"Although it's a daunting time for jobs, there has never been a better time to apply to law school," Jay Shively, an assistant dean at a law school, told the National Law Journal. "It's a buyers' market right now, and the numbers have never been better."
To have a successful first year in law or criminal justice education, students must begin by being prepared. Starting off on the right foot is important for law students, so heading to the first class with a grasp of the material will help. Reading the first assignment before entering the physical or virtual classroom may ease some stress going into the challenging curriculum.
Starting off in a good place will make it easier for students to be successful during finals or other major exams. These tests are overwhelming and finding a study group can make the process a little less harrowing. The workload and competitiveness of law or criminal justice school is rough, but joining others for a study group will make the process less stressful. It is also necessary to take a break from the hectic workload to recoup and relax.