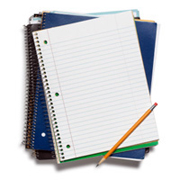 Students Have More Online Master's Degree Education Options at Web-Based University
Wednesday, Aug, 7, 2019 10:33AM
Officials from a Minnesota-based cyber university recently announced that it will offer six new college programs online, including a master's degree in homeland security.
The new homeland security degree program was designed to build leadership, communication, technology and critical thinking skills in professionals in the field. Using these tactics, individuals will be able to better prepare for, prevent and respond to national homeland security issues and emergencies, according to college officials.
Additional web-based programs that have been added to the school include a PhD in addiction psychology as well as two master's of business administration (MBA) specializations in business intelligence and entrepreneurship, university professionals stated.
Whether they are pursing an associate's degree or a PhD, the number of students who opt to complete college programs online has been increasing. According to a study by Eduventures, the number of students enrolled in a web-based course of study jumped from 229,363 to about 2.1 million between 2001 and 2009. This marks an 832 percent increase.